ABOUT HWESM 2023
Service Management: What service management should study is how to manage and succeed in the service competitive environment. It includes the analysis of service profit chain, the interactive process and quality of service, information technology in service quality management, and the comparison between service product marketing and manufacturing product marketing. Increase customer satisfaction with service. Service management comes from many disciplines. It is a management activity involving enterprise management, production operation, organization theory, human resource management, quality management and other disciplines. The practice and theoretical research of service management is of great strategic significance to the development of enterprises. The research on this problem has attracted extensive attention of scholars and experts at home and abroad.
Intelligent Education: Intelligent education, namely educational informatization, refers to the process of comprehensively and deeply using modern information technology to promote educational reform and development in theimp field of Education (educational management, educational teaching and educational scientific research). Its technical characteristics are digitization, networking, intelligence and multimedia. Its basic characteristics are openness, sharing, interaction, cooperation and ubiquitous. Promote educational modernization with educational informatization and change the traditional mode with information technology. Education itself is providing services, creating an environment for users and providing resources. It is an industry where people deal with each other, so the attribute of service is inevitable.
Aims and Scope:
The 2nd International Conference on Humanities, Wisdom Education and Service Management(HWESM 2023)will be held in Shanghai, China from March 10 to 12, 2023. The purpose of the conference is to provide an international platform for experts, scholars, engineers and technicians, and technical R&D personnel engaged in related fields such as "humanities", "wisdom education" and "service management", to share scientific research results, broaden research ideas, collide with new ideas, and strengthen academic research, and to explore the key challenges and research directions faced by the development of this field, and promote the industrialization cooperation of academic achievements. Experts, scholars,business people and other relevant personnel from universities and research institutions at home and abroad are cordially invited to attend and exchange.
Sincerely invite you to attend the conference!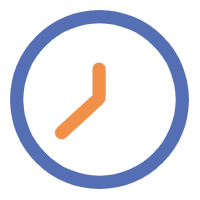 IMPORTANT DATES
Full Paper Sumbmission Date: March 10, 2023
Registration Deadline: March 11, 2023
Final Paper Submission Date: March 15, 2023
Conference Dates: March 10-12, 2023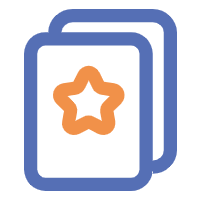 PUBLICATION
After a careful reviewing process, all accepted papers after proper registration and presentation, papers will be published on 《Advances in Social Science, Education and Humanities Research》(Online ISSN: 2352-5398),which will be submitted to CPCI, CNKI, Wanfang Data and Google Scholar.

Note: All submitted articles should report original results, experimental or theoretical, not previously published or being under consideration for publication elsewhere. Articles submitted to the conference should meet these criteria. We firmly believe that ethical conduct is the most essential virtue of any academics. Hence, any act of plagiarism or other misconduct is totally unacceptable and cannot be tolerated.